4 Quick Ways to Successfully Future-Proof Your Fitness & Wellness Business and Offer Sessions Remotely
Today you have a client session, you've just made your morning coffee and you switch on the News. It's bleak, the coronavirus has spread and people are being told to stay at home and only go out if necessary. Regardless you have to make a living and your first client session is at 10am. As you go to put your coffee mug in the sink you get a text from your client "Hey I need to cancel today, sorry not leaving the house because of the coronavirus ". As the day goes on you get another cancellation… and another (we're beginning to see a pattern here). But the truth is your client still needs to stay healthy and you still need to pay the bills. Luckily, you're one of the smart ones and you can hold your health and wellness sessions online and remotely, woohoo!
Due to the recent coronavirus outbreak, many of my clients are struggling to keep their heads afloat and are experiencing high volumes of cancellations and dropouts.  But now is the time to corona-proof your business and also future-proof it if you haven't done so already.
1. Ask the Audience
This is where understanding your clients and having a niche will really come in handy. Understanding that your clients may be older and not very tech-savvy is something to consider or that your client's space is limited if you're offering yoga or fitness sessions. Hopefully, you have a good relationship with your clients and that just asking them if they would like to take their session online is an option. If you have a big email subscriber list now's the best time to send out an email offering your services online until the coronavirus has calmed a little. Another approach could be to put out a poll on Facebook and Instagram asking for a vote for who would like to move their sessions online?
2. What you need to get started
Good internet connection
A laptop with a camera & microphone (or a smartphone)
A clear quiet space to video from (preferably no pets or children running around)
Natural light coming from the front, not the back (otherwise no one will be able to see you)
3. Top 6 Online Video Platforms for Health, Fitness & Wellness Pros
In my last post 'Health is the new Wealth' I explore the future of the health, fitness & wellness industry and how we're seeing technology re-shape the sector and the consumer's mindset. Now's the time get on board or be left stranded at the station. Future-proofing your health, fitness and wellness business is crucial and if you do it right this is what you can benefit from:
Booking is easy for you and your clients no messy multiple apps
Booking more clients
Seamlessly schedule sessions & classes
Get paid on time
It will also open you up to people outside of your local radius and reach more people
If you need to travel you can still offer to work with your clients
Record your sessions and use them for promotion later
The truth is there are so many options out there to take your business online. So here are the options:
A great choice if you're looking to turn this into an ongoing opportunity for your business. Although it's mostly used for meetings and conferences its also widely used by fitness & wellness professionals. It also has a free tier that offers unlimited 1-to-1 meetings, up to 100 participants and an unlimited number of meetings and online support.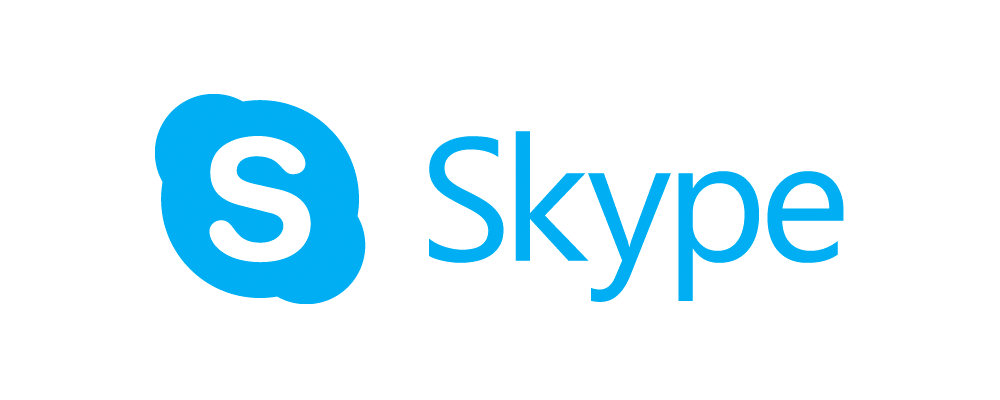 A oldie but a goodie if you already have an account! Skype offers great connectivity to the world of video communication and more and more fitness and wellness business are opting for Skype as a go-to remote access to their services.
Google Hangouts an easy and logical choice and widely accessible. With the free option you can have up to 150 users but it requires users to connect via their personal Google accounts which your clients may not have. You also can't record calls.
If you're a nutritionist or personal trainer and are looking to take your business into the future this is the platform for you. Every aspect has been specifically designed with the fitness & wellness entrepreneurs in mind. It has so many features which will allow you to manage, coach and engage with your clients. It also is a great platform for you to build your community and deliver a complete 360 approach to health & fitness.
Video Messaging Phone Apps
Facetime, WhatsApp and Facebook Messenger all support video calls but in the most basic sense and I wouldn't recommend them for business purposes. If you are just holding a quick call with a client then it works just fine for that.
OK so this one is not for live video but I felt like it needed a mention as it's so popular with fitness & wellness professionals. It can seamlessly integrate into Zoom too which keeps everything in one place and hassle-free. They have a very basic free package which helps get you up and running but the package I recommend the most to my clients in the 'emerging entrepreneur' for $15 per month.
4. Virtual Vitality
Staying relevant and having a clear strategy when it comes to growing your business online will not only make it easier for you to get people on board but it will help you with promoting the fact that you're offering your services online. Make sure your Brand Identity is all set up for online, your website is optimised and your social presence is rock solid. Also, the best form of marketing is word-of-mouth so tell everyone you're going online to meet the demands of clients needs and that your taking action against staying safe inside.
A Quick Note on Personal Branding
In all honesty, your clients want to work with you for you. They love your upbeat yet professionalism and believe you can get them to where they want to be! For many health, fitness & wellness pros, you are the brand. You advocate the lifestyle you lead and your personal brand is the key to sustaining a long healthy career in business. A quick way to self promote online is to get posting online. Find out where your audience hang-out and post what works for you, but be careful not to sound like a sales pitch. Position yourself as a guide and make recommendations and tell your story and share success stories rather than forcing methods/services upon them. You probably already know how to promote yourself but if you want a little extra help to kick it up a notch help get in touch.
Time to start the trend #virtualvitality
Hire Me…
Need help creating a captivating website that takes bookings, payments and video? Get in touch! Alternatively, you may just fancy a sneak peek at my website design service to see what I have on offer.